Camerata Music Career Development Program
The University of Arizona's innovative career development program for musicians and budding music professionals
The Camerata Music Career Development Program is a comprehensive professional resource center for students in the School of Music. Camerata augments the School of Music's course offerings with entrepreneurship training and business acumen for musicians. This exciting program offers a variety of resources to help students develop and promote their own careers, and exposes them to a variety of established professionals who come to the School of Music to provide insight, experience, guidance, and master classes.
What is the Camerata Program?
The Camerata Music Career Development Program is a multi-faceted approach to entrepreneurship, networking, community collaborations, and music career preparation. In their junior year, senior year, or graduate studies, music students involved with the Camerata program undergo training via 1-2 semesters of "Careers in Music" coursework. In these courses, students work on "branding," develop professional websites, write business goals, create visual designs for letterhead and business cards, develop an online portfolio, maintain a collection of professional headshots and audio/video recordings, write professional bios, network with prominent individuals in various music industries, engage in long-term projects in their chosen music field, and publicize their projects through their websites.
In addition to coursework, students are given opportunities to network with community institutions and individuals to engage in music business opportunities related to their desired music field. These community projects and internships serve to connect our talented students to their future music careers through the development of vital networking and necessary music business skills.
In the Camerata resource office, music students receive one-on-one career guidance and training in resume and cover letter development. There is also a resource library where students can browse and borrow items from our extensive collection of music business books.
Director of the Program - Dr. Karin Nolan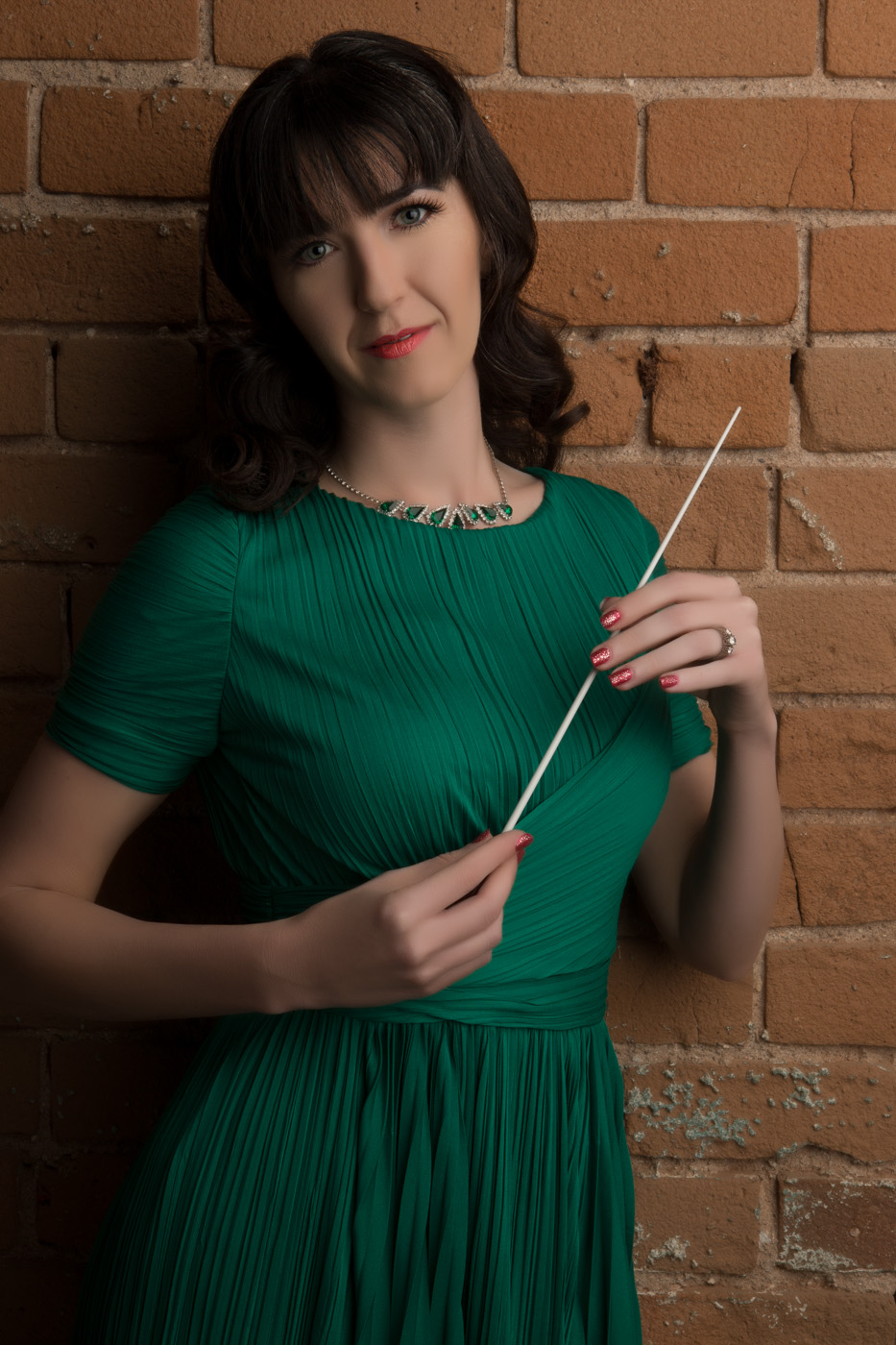 Dr. Karin Nolan is the current director of the Camerata Music Career Development Program. She received her PhD in Music Education from the University of Arizona in 2009 and has been on the U of A music faculty since 2011 as a Visiting Professor of Music. In addition to the Camerata Program, she coordinates the U of A Outreach Honor Band and directs the College of Fine Arts Office of Field Experiences. Prior to her position at The University of Arizona, Nolan taught K-12 band, orchestra, and choir in the Tucson Unified School District from 2003-2012.
Nolan enjoys guest conducting for the Sonora Winds Wind Ensemble and has been an invited band clinician in various ABODA music festivals. She has a handful of articles published regarding student learning and instrument choice and has recently delved into the topic of music teacher health and longevity throughout their careers, presenting in regional and internation conferences on this subject throughout the past year. Also interested in the link between music and other areas of the curriculum, Dr. Nolan has a book published through Rowman and Littlefield Education entitled "Musi-Matics" and is currently publishing "Rhythm, Writing, and Rhythm Sticks."
For more details about this meds, please follow the link below.
Karin Nolan can be contacted at knolan@email.arizona.edu. The Camerata Resource office is located in the Harvill Building, room 126, at The University of Arizona. Mail can be sent to Dr. Karin Nolan, The University of Arizona Fred Fox School of Music, P.O. Box 210004, Tucson, AZ 85721.